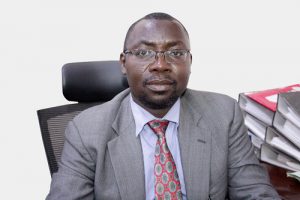 The Directorate of the ICT and Services (DICTS) of Kyambogo University is generally charged with the responsibilities of deploying ICT infrastructure and services for administration, teaching, research and learning to the University at large.
The Director of ICT provides leadership to enable the University to achieve value for money by integrating ICT systems in all university business processes. This is strategic to improve service delivery and premier the university into university preferred by students in Uganda and worldwide.
 We deploy ICT resources to the highest and best purposes in support of Kyambogo University's mission; and with the aim to lift the level of ICT service excellence.
The Directorate has acquired state of the art ICT equipment's, deployed in-house built ICT Management Information Systems and provided ICT standards, guidelines and policies, strategic plan, and development in the University.
As an important Service Delivery Directorate, we endeavor to respond quickly and effectively to the needs of students and staff. We are here to serve the university community a better experience in utilizing ICT systems and services.
We have recruited and created a crop of dedicated local ICT expertise to support and collaborate with staff across Faculties/Schools, Departments and Campuses and combine their local knowledge, system experience and technical skills to provide support services that improve the learning as well as teaching experience at Kyambogo University.
We strive to provide the best support services and we are committed to continuous improvement by supporting all of university staff and students to innovate. We are passionate to improve existing university services and develop new, market leading products and services for commercialization. We strive to be producers other than consumers of ICT knowledge.